GLOSSED Executives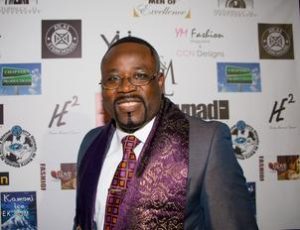 H.E. HRH, (REV. DR.) PRINCE A.Z.K ADEKOYA, II., Ph.D., CDKA
President | CEO - GLOSSED
HIS EXCELLENCY, AMBASSADOR, REV. DR. PRINCE A.Z.K. ADEKOYA, II., IS A MULTI-TALENTED, MULTI-FOCUSED AND MULTI-HYPHENATED PERSONAGE WHOSE TENTACLES HAVE SPREAD, OVER THE YEARS, INTO SOCIAL ENTREPRENEURSHIP, LEGAL EXPERTISE, ECONOMIC ANALYSIS AND GLOBAL DEVELOPMENTAL CONSULTANCY.
HIS RECENTLY INAUGURATED INITIATIVE, "MY DAUGHTER YOUR DAUGHTER" (MDYD), AIMS TO EMPOWER AND INTELLECTUALLY EMANCIPATE YOUNG WOMEN THROUGH THE INSTRUMENTALITY OF QUALITY EDUCATION AND SOUND MENTORSHIP.
 GLOBALLY ACKNOWLEDGED AS AN EMINENT PLAYER IN THE FASHION AND ENTERTAINMENT INDUSTRY, HIS ROYAL FASHION COLLECTIONS AND STYLES NOW OCCUPY A PRE-EMINENT POSITION IN THE INDUSTRY. INDEED, HIS UNIQUE BRAND IS ALWAYS CLOSE TO THE PULSE OF NEW YORK'S HIGH-END ENTERTAINMENT EVENTS, INCLUDING THE HIGHLY-REGARDED NEW YORK FASHION WEEK, YAHOO SPOTLIGHT, ZENRADIO AND MUCH MORE.
 AS A CONSUMMATE INVESTOR IN VARIOUS SPHERES OF BUSINESSES, WHICH INCLUDE FASHION, ENTERTAINMENT, PROMOTION, PRODUCTION, MANAGEMENT AND HEALTH & WELLNESS, DR. ADEKOYA'S SERVES AS CEO OF BUSINESS CONCERNS WHICH INCLUDE, BUT ARE NOT LIMITED TO: ROBERTA FABIANI-USA, INC., SKADEK NETWORK LNT'I INC., SKADEK NETWORK LNT'I PROMOTIONS & ENTERTAINMENT, AND SKADEK HEALTH & WELLNESS.
 ROBERTA FABIANI-SKADEK AND ROYAL FASHION SKADEK, WHICH ARE BOTH IMAGINATIVE CREATIONS OF DR. PRINCE ADEKOYA II, ARE RAPIDLY TRENDING IN ROYAL AND ELITE CIRCLES. HE HAS BEEN VARIOUSLY TOUTED AS "ONE OF THE MOST CREATIVE AND BRILLIANT-MINDED DESIGNERS TO WATCH, " A RARE ACCOLADE THAT HAS EARNED HIM THE "2016 MONARCH DESIGNER OF THE YEAR" HONORARY AWARD.
 AS A HUMAN RIGHTS AND WOMEN'S RIGHTS ADVOCATE WITH A WEALTH OF EXPERIENCE IN LOCAL AND INTERNATIONAL BUSINESSES, AND WITH AN UNCOMMONLY RICH ACADEMIC PEDIGREE SPANNING THE THREE CONTINENTS OF AFRICA, EUROPE, AND NORTH AMERICA, AMBASSADOR ADEKOYA HOLDS DEGREES IN ACCOUNTING, LAW, AND BUSINESS MANAGEMENT.
 AS A LEGAL EXPERT AND ANALYST WITH OVER FIFTEEN YEARS EXPERIENCE IN THE IMMIGRATION, CRIMINAL, CIVIL LITIGATION, INCORPORATION, ENTERTAINMENT SECTORS OF THE LAW, HE IS CURRENTLY MANAGING DIRECTOR AT EJEZIE LAW FIRM, LLC. WITH OFFICES IN NEW JERSEY AND NEW YORK.
 A ROYAL PERSONAGE WHO HAS PROUDLY INTEGRATED HIS NIGERIAN ROOTS INTO HIS GLOBAL ANTECEDENTS, PRINCE ADEKOYA, AS A LEGACY BUILDER, BUSINESSMAN, AND A PHILANTHROPIST, HAS SUCCESSFULLY PRODUCED AND PROMOTED COUNTLESS CHARITABLE EVENTS FOR ORGANIZATIONS AND CHURCHES.
 WITH A PASSIONATE COMMITMENT TO HIS WORK WITH EMPOWERING THE YOUTH, HE SUBSCRIBES TO A SIMPLE MANTRA: "ANYTHING THE MIND CAN CONCEIVE AND THE HEART BELIEVES, CAN BE ACHIEVED".
 H.E. REV. DR. PRINCE A.Z.K. ADEKOYA II. REMAINS A VERY OPEN MINDED MAN, WORKING RELENTLESSLY TO MAKE HIS COMMUNITY, COUNTRY AND THE WORLD AT LARGE A PEACEFUL AND BETTER PLACE TO LIVE IN.
 FOR MORE INFORMATION PLEASE VISIT: WWW.SKADEK.COM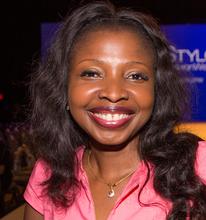 IFEOMA Y. EJEZIE, ESQ.
Vice President - GLOSSED
IFEOMA Y. EJEZIE IS AN ATTORNEY AND FOUNDER OF EJEZIE LAW FIRM, LLC WITH AN OFFICE IN ELIZABETH, NEW JERSEY, AND QUEENS, NEW YORK.
MS. EJEZIE'S REMARKABLE CAREER IS PREDICATED UPON A RICH AND UNASSAILABLE ACADEMIC PEDIGREE. GRADUATING FROM STOCKTON UNIVERSITY IN POMONA, NEW JERSEY IN 2001 WITH BACHELOR OF ARTS IN POLITICAL SCIENCE, SHE IMMEDIATELY PROCEEDED TO ROGER WILLIAMS UNIVERSITY SCHOOL OF LAW IN RHODE ISLAND, EARNING HER JURIS DOCTORATE DEGREE IN 2004. SHE WAS ADMITTED TO THE NEW JERSEY BAR IN 2004, PENNSYLVANIA BAR IN 2005, AND NEW YORK BAR IN 2008.
PRIOR TO ESTABLISHING HER LEGAL PRACTICE IN 2011, MS. EJEZIE WORKED FOR SIEGEL & SIEGEL, P.C., STERLING LAW FIRM, LLC., AND GARCES & GRABLER, P.C. FINALLY, ARMED WITH HER IMPECCABLE ACADEMIC CREDENTIALS AND HER UNIMPEACHABLE WORK EXPERIENCE, MS. EJEZIE ENGAGES IN GENERAL PRACTICE WITH CONCENTRATION AND EMPHASIS ON IMMIGRATION LAW.
MS. EJEZIE IS AN ADVOCATE FOR HUMAN, WOMEN AND IMMIGRANTS' RIGHTS.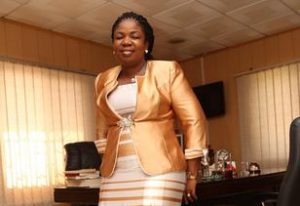 MRS. CHIME ADENIRAN
Deputy Regional Director (West Africa)
CHIME ADENIRAN WAS PREPARED FOR A LIFE OF INDUSTRY AND SERVICE BY THE BEST IN FORMAL AND INFORMAL EDUCATION SPANNING A PERIOD OF THIRTY YEARS. APART FROM OBTAINING A BACHELOR DEGREE IN ECONOMICS, SHE HAS ALSO ATTENDED A NUMBER OF REFRESHER COURSES TO IMPROVE HER ENTREPRENEURIAL SKILLS AND BUSINESS ACUMEN.
A TARGET-DRIVEN PERFORMER WHO HAS HELD VARIOUS POSITIONS OF VISIBLE RESPONSIBILITY IN THE CORPORATE MARKETING WORLD, CHIME HAS, OVER A FOURTEEN YEAR PERIOD, DEPLOYED HER UNCOMMONLY SHREWD MANAGEMENT ACUMEN AND ASTUTE MARKETING SKILLS TO THE FIELD OF INDUSTRIAL MARKETING IN A BLUE CHIP COMPUTER SALES COMPANY.
AS CHIEF EXECUTIVE OFFICER OF A MEDIUM-SIZED COMPANY THAT MANUFACTURES PLASTIC DISPOSABLES SUCH AS PLATES, SPOONS, CUPS AND ALLIED THERMO-FORMED PLASTIC PRODUCTS, CHIME ENCOURAGES THE MEMBERS OF HER TEAM TO WORK HARMONIOUSLY TOGETHER FOR SUPERLATIVE CORPORATE PERFORMANCE.
CHIME IS ALSO FOUNDER AND PRESIDENT OF A PRESTIGIOUS WOMEN GROUP NAMED "VIRTUOUS WOMEN INTERNATIONAL," WHOSE OBJECTIVES ARE TO FOSTER GOOD AND ENDURING MARITAL RELATIONSHIPS, COACH YOUNG LADIES ON HOW TO PROPERLY COMPORT THEMSELVES TO ATTRACT GOD-FEARING LIFE PARTNERS, COACH YOUNG LADIES IN THE TENETS OF SACRIFICIAL AND EXEMPLARY LIVING IN PREPARATION FOR MARRIAGE, AND EMPOWER WOMEN THROUGH POVERTY ALLEVIATION SCHEMES SUCH AS VOCATIONAL SKILLS ACQUISITION. SHE IS ALSO AN EMINENT PARTNER AT VIRGINSPRIDE NETWORK, AN NGO THAT PROMOTES SEXUAL PURITY AND THE EMPOWERMENT OF THE GIRL-CHILD.
A MOTIVATIONAL SPEAKER, MINISTER OF THE WORD OF GOD AND COUNSELOR, CHIME IS READILY ADMITS THAT THE SECRET TO HER REMARKABLE ACHIEVEMENTS IS SIMPLY, TO QUOTE HER, "GOD COMES FIRST IN ALL I DO."