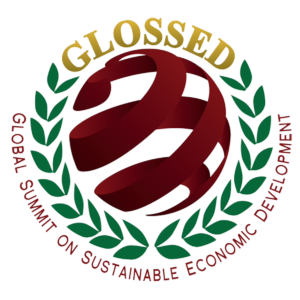 VISION STATEMENT OF THE GLOBAL SUMMIT ON SUSTAINABLE ECONOMIC DEVELOPMENT
To consistently pursue and achieve the economic empowerment of nations and peoples through a sustained commitment to the advancement of transformational and egalitarian leadership on all frontiers of social and economic emancipation.
The Sustainable Development Agenda 2030 seeks to attain:
1. A world with equitable and universal access to quality education at all levels
2. Health care and social protection, where physical, mental and social well-being are assured
3. Safe drinking water and sanitation and where there is improved hygiene
4. Food levels that are sufficient, safe, affordable and nutritious.
5. A world where human habitats are safe, resilient and sustainable and where there is universal access to affordable, reliable and sustainable energy.
6. Universal respect for human rights and human dignity, the rule of law, justice, equality and non-discrimination; of respect for race, ethnicity and cultural diversity; and of equal permitting the full realization of human potential and contributing to the shared prosperity.
7. A world which invests in its children and in which every child grows up free from violence and exploitation.
8. A world in which every woman and girl enjoys full gender equality and all legal, social   and economic barriers to their empowerment have been removed. A just, equitable, tolerant, open and socially inclusive world in which the needs of the most vulnerable are met
9.  A world in which democracy, good governance and the rule of law as well as an enabling environment at national and international levels, are essential for sustainable development, including sustained and inclusive economic growth, social development, environmental protection and the eradication of poverty and hunger.
The Summit draws inspiration from The Agreed Conclusions at the 61st Session of the Commission on The Status of Women (CSW 61) of 2017 which acknowledge that success in achieving women's economic empowerment is at the heart of succeeding in the attainment of the 2030 Agenda for Sustainable Development and the Sustainable Development Goals. In a nutshell, these high points of the Conclusions of CSW 61 form the pedestal on which GLOSSED 2017 seeks validation for its maiden proceedings: