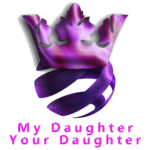 EVENT ESTEEM HEADLINERS
MY DAUGHTER YOUR DAUGHTER (MDYD)
AWARD DINNER & FIRST FUNDRAISING ANNIVERSARY
ON SATURDAY, FEBRUARY 23, 2019 IN NEW YORK CITY
KEYNOTE SPEAKER & HONOREE
Assemblywoman Britnee Timberlake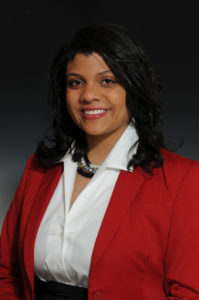 ASW Britnee Timberlake has a Bachelors degree in Political Science a minor in Religious Studies and a Master's in Public Administration all from Seton Hall University. She served as an AmeriCorps Member in Union County, was the housing chair of her local NAACP, and is a graduate of EmergeNJ. Timberlake is the recipient of many awards including; "Community Leadership Award" from HANDS; "Community Development Champion Award" from the Housing and Community Development Network of NJ; "Donald Payne, Sr. Award" from the Montclair NAACP; "Breaking Glass Ceilings Award" from New Leaders Council; and the "Power of Dreams Award" from Danny Glover.
As of January 2018, Britnee N. Timberlake is the 34th District Assemblywomen representing Clifton, East Orange, Orange, and Montclair. At the Assembly, she has voted in favor of the common-sense gun legislation, equal pay for equal work for women, and earned paid sick days. Assemblywoman Timberlake has participated as various sponsors of bills and resolutions regarding foreclosure prevention, special prosecutor mandates for public safety, student loan forgiveness, anti-sexual harassment, business incubator funding, free/reduced school meal program expansion, and Medicaid coverage of birthing doulas for pregnant women. Timberlake is a representative on the following state committees: Education, Science, Innovation and Technology, and the Joint Committee on Economic Justice and Equal Employment Opportunity. Click here to read more or visit www.electtimberlake.com/biography
GUEST SPEAKER & HONOREE
Hon. Senator Kevin Parker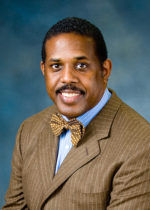 A lifelong resident of Brooklyn, Kevin S. Parker was first elected to the New York State Senate in 2002 to represent the diverse 21st Senatorial District which includes: Flatbush, East Flatbush, Midwood, Ditmas Park, Kensington, Windsor Terrace, and Park Slope. The eighth-term lawmaker is the Chairman of the Senate Committee on Energy and Telecommunications and
proudly serving as the Majority Whip for  Democratic Conference.
During his first term in office, Senator Parker was selected as a prestigious Flemming Fellow - a program that trains emerging state legislators from across the 50 states. In 2005, he attended the Harvard Kennedy School of Government to participate in an intensive public policy and leadership development program with elected officials and professionals from across the globe. A few years later, Senator Parker was awarded the coveted Toll Fellowship by the Council of State Governments as he was recognized as one of 48 of the nation's top government officials.
Senator Parker's professional background also reflects a wide range of public service and a commitment to a better New York. As Special Assistant to former New York State Comptroller H. Carl McCall, he managed intergovernmental relations in New York City and was the liaison between the Comptroller and city, state and federal elected officials and government agencies. Senator Parker also served at the New York State Urban Development Corporation, and in the
private sector at UBS PaineWebber.
The Senator's work history includes a number of academic positions where he has taught as a professor of both African-American Studies and Political Science at several colleges including University at Albany, Baruch College-CUNY, SUNY-Old Westbury, John Jay College-CUNY,
Medgar Evers College - CUNY, City College and Long Island University Brooklyn Campus. In addition, he is a faculty advisor to student organizations and activities at Brooklyn College and has taught graduate courses at Brooklyn College's Center for Worker Education.
Senator Parker received his B.S. in Public Service from Penn State and an M.S. from the New School for Social Research Graduate School of Management and Urban Policy. He is currently pursuing a doctoral degree in Political Science at the City University of New York Graduate
School and University Center. He is also a member of the Alpha Chapter of the Pi Eta Honor Society
GUEST SPEAKER & HONOREE
Ms. Katarina Connery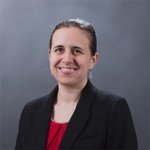 Katarina Connery is 29 years old. She holds a bachelor's degree in International Political Economy and Diplomacy from the University of Bridgeport, and a master's degree in International Relations from the University of Pittsburgh. She received the Marriage Blessing with Michael Connery, who is a medical student with Ph.D. in physiology, and is soon starting his hospital residency.
Katarina attended Sun Moon University fin Seoul Korea, for one year, and Kyung Gi University for one semester on a US State Department Critical Language Scholarship.
She has been working for the World Affairs Council in Richmond, Virginia, in the area of membership and program development. This organization is part of a network of eighty five councils in the US that focus on international affairs, as well as provide educational resources to teachers and students. Click here to read more
GUEST SPEAKER & HONOREE
Councilman Bill McKoy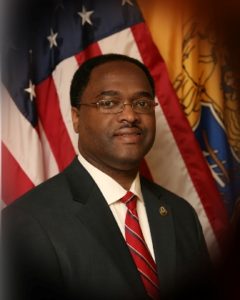 3rd Ward Councilman and City Council President (2000-present)
Bill McKoy has been serving the City of Paterson for more than 2 decades. A graduate of Kennedy High School, Bill spent 20 years in the telecommunications industry before leaving to fully dedicate himself to public service. Bill was elected as a Councilman in May 2000 and has since been re-elected five (5) times. Currently the longest-serving Councilman, Bill has been entrusted by his fellow council members to serve six (6) times as Council President. Bill has previously served on the Paterson Board of Education including a stint as Board President.
While working in the telecommunications industry, Bill worked with the National Exchange Carrier Association (NECA). While at NECA, he managed the development of the FCC's E-Rate program, a school library discount program. The Paterson School District later received the largest E-Rate award in the country, enabling Paterson to create one of the country's largest In-District Wide-Area-Network programs. Aside from his service to the people of Paterson, Bill is the Chief Auditor for the Early Childhood Department of the Jersey City Public School District. Bill is a husband, father, and a community leader. He serves as President of the Board of Trustees and an Associate Minister of the Church of Jesus Christ, Past President of Consortium of Information and Telecommunications Executives (CITE) Past President Council of Action for Minority Professionals (CAMP), among many other roles.
Click here
to read more
GUEST SPEAKER & HONOREE
Colonel (Retired) Carolyn R Closs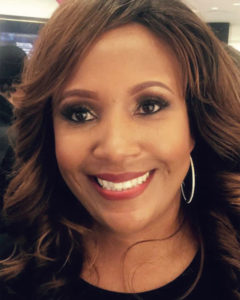 Colonel (Retired) Carolyn R. Closs is a retired career Army officer now serving as the Founder and President of Closs Global Solutions in Washington, DC. She has more than 30 years of experience at both the strategic and tactical level. She has served in all three components of the Army: Active Duty, Army National Guard, and Army Reserve, where she consistently
succeeded in breaking down barriers and facilitating quick information exchange between various military and government agencies. Carolyn has advised the most senior generals in the military, including the Chief of Staff of the Army and the Director of the Army National Guard Bureau on worldwide issues that influence National Security and Army readiness. Carolyn was handpicked by the top general in the Army at the time, Ray Odierno, to serve on his Strategic Studies Group. She was tasked with identifying and studying key challenges the Army is projected to face through the year 2025 and beyond. She also served as the Senior Strategist to the Director of the Army National Guard.
Her strategic vision earned her the distinct honor of having served in the White House for two U.S. presidents, George W. Bush, and Barack H. Obama.
As the Director for Global Outreach during both administrations, she supported the Deputy Assistant to the President and Deputy National Security Advisor, National Security Council. In addition to those responsibilities, Carolyn served as the inter-agency liaison to the United States Congress, Departments of Defense and State and the Intelligence
Community for strategic communication and media strategy. She also assisted the National Security Advisor and Counselor to the President in advancing United States policies and objectives throughout the world.
Carolyn also directly supported the Under Secretary of Defense for Policy (USDP) in the Office of the Secretary of Defense at the Pentagon. She worked in establishing and structuring the USDP's Global Strategic Engagement/Communication Team. Carolyn developed media strategy to underscore the importance of women and gender issues during conflict, Human Rights, U.S. Afghanistan Strategy and International Humanitarian Policy, Democratic Accountability and Rule of Law. Carolyn represented the Army while serving as a liaison to Congress in the U.S. House of Representatives. She tracked and influenced legislation that determined the Army's budget and missions. She organized fact-finding missions in more than 50 countries. Her ability to plan and execute U.S. Missions for members of Congress and her expertise in solving socialization issues have enabled her to interface with world leaders across the globe.
The goal of Closs Global Systems mirrors Carolyn's own mission: to reach out to minority groups and women's businesses & organizations and to help them flourish and grow. Carolyn is a native daughter of Louisburg, North Carolina, and a Distinguished Military Graduate through the Winston-Salem State University Reserve Officers Training Program. She holds an undergraduate degree in Communications
and a Master of Science in Management from National Louis University. Carolyn currently resides in the Washington Metropolitan Area. Click here to read more.
SPECIAL GUEST & HONOREE
Egypt 'Ify' Ufele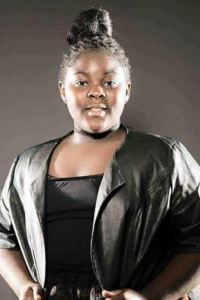 Egypt (Ify) Ufele was born on May 3, 2005, in Long Island to Dr. Reba Renee Perry-Ufele and Olisahemeka Franklin Ufele.  As Dr. Reba Renee Perry-Ufele would put it, there was always something special about her youngest daughter.  Ify also has an older sister, Sade Perry, who is also a Couture Fashion Designer attending FIT, who was part of her inspiration in working on her own fashion line.  But there is more to the story than just a little girl who wanted to follow in her older sister's footsteps.  Ify wanted to make a difference, and she has embarked on a mission to do just that.
At a very young age, Ify was diagnosed with a critical asthmatic health condition.  She was in and out of the hospital on a regular basis and was put on many medicines like steroids that affected her physical appearance, mainly her weight.  It wouldn't be long before Ify was in better health and returned to school, only to become bullied and made fun of by other kids in class.  Being pushed around and called chubby, Ify knew that something had to be done.  She wanted to make a difference, not just for herself, but so other kids could feel safe and not have to be tormented or bullied over something that they simply had no control over.
So, in January 2015, with the help of her mother, Ify decided to start a charity called Bully Chasers.  It's an organization that supports youth who have been bullied and provides them a platform to speak against it.  In her spare time, Ify was having fun making her Barbie dolls clothing with her grandmother, Nellie Rembert.  After learning how to sew for her dolls, Ify began to make clothing for herself because she really couldn't find fashionable pieces in her size. Everything seemed boxy and unflattering for curvy kids.  In July 2015, Ify showcased her new fashion line. It was at UBM's (Unique Blend Models) Fashion event where the host and her publicist, Yvonne Forbes, announced that Ify's line was formulated around an anti-bullying campaign.  Ironically, she named it ChubiiLine.
In January 2016, NY1 TV Anchor Cheryl Wills interviewed Ify at her home, and she was able to talk about her clothing line, her dreams, being bullied, and how it has changed her life.  Shortly after the interview with NY1, Ify showcased her latest designs for ChubiiLine at SBFW (Small Boutique Fashion Week) during NYFW, which included pieces for plus sized women, grown men, and children of course.  Her mission and message about anti-bullying have been swept around the world in just a few days. With over 6 Million views on Popsugar.com, Fusion.com over 3 Million. Ify has become a world-renowned activist for anti-bullying.  Press interviews include NBC's Today show, ABC, Pix11, CNN, Dailymail.co.uk, Black Enterprise, Vibe.com, Huffington Post, People Magazine, Teen Vogue and many more. Awards received includes The Black Girl Magic Award, Junior Business Woman of the Year Award, I Can Be Me Award, Positive Princess of the Year Award, Women Access to Empowerment Award, Danny Glover Power of Dream Award, Junior Trailblazer Award, NAACP and much more. Actor/comedian DL Hughley, and the fabulous Singer/Actress Brandy have even chimed in to show their support for Ify's cause. Ify was also named one of the top three influential people in the world by Heavyweight Female Boxing Champion Laila Ali. She has even landed a manufacturing deal for her line now in Dr. Jays and coming to City Trend in Fall 2016.
It isn't often that we come across a story like this.  Egypt (Ify) Ufele has taken something so negative and hurtful and turned it into a positive experience. She has created a platform to show her talent while putting out a positive message to help kids just like her that are bullied every day.  In today's society, bullying isn't just at school like it used to be 20 years ago.  With social media being so prominent in our world today, it can ruin and destroy our youth, and deter them from following their dreams, or lead them down paths that include drugs, alcohol abuse, or even suicide. One quiet voice has created a landslide of change with the joy of a child and the power of a warrior.  So kudos to Egypt (Ify) Ufele, America's Child Prodigy for Anti-Bullying. For more information, please visit www.labelleladiva.com
GUEST SPEAKER & HONOREE
HER EXCELLENCY DR. JUSTINA MUTALE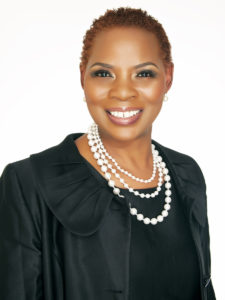 Her Excellency Dr. Justina Mutale has been globally acclaimed as one of the most influential and inspirational women of African origin. In 2012, she awarded the prestigious title of 'African Woman of the Year' sharing a platform with various African Presidents and Heads of State. Winner of the Mandela 100 Prize presented in recognition of her humanitarian work, which mirrors that of Nelson Mandela, Dr Mutale sits on the Advisory Board of the World Leaders Forum and serves as the Gender Equality Global Envoy & Spokesperson at the International Women's Think Tank. Dr Mutale is a Distinguished Member of the Global Order of Dignitaries and the Royal Biographical Institute. She is named in the 100 Most Reputable Africans in the World; and is also listed in the Powerlist of the Most Influential Black People in the United Kingdom; in addition to being featured in the Black 100+ Hall of Fame, an Exhibition and Legacy of the top 100 Black Achievers in modern Britain.
Dr. Mutale is the Founder & President of the Justina Mutale Foundation and its International University Scholarship Programme for young women and girls from underprivileged families in Africa. In addition, Dr Mutale is the Founder of POSITIVE RUNWAY: The Global Catwalk to Stop the Spread of HIV/AIDS. She is an International Keynote Speaker and co-author of "Women on Corporate Boards: An International Perspective". Prior to founding her own organisation, Dr Mutale worked in the Commonwealth Secretariat's Gender Section, which addresses gender equality, gender mainstreaming and the empowerment of women and girls across the Commonwealth. She is a Civil Society delegate and Speaker at the United Nations Commission on the Status of Women held in New York; as well as the African Union's High-Level Panel on Gender Equality held in the wings of the African Union Heads of State Summit in Addis Ababa; and the Commonwealth Women's Forum held in the wings of the Commonwealth Heads of State Summit in London.
Through her own Foundation, Dr Mutale advocates for gender equality and women's empowerment, including women's pollical participation and the economic empowerment of women through trade, business and enterprise by providing leadership training and mentorship.  She also advocates for the retention and completion of tertiary education for young women from rural and disadvantage families in Africa by providing them with university scholarships to access higher education around the world.
Listed as Africa's Best Female Philanthropist in the Tropics 2018 ChangeMakers Powerlist, Dr Mutale is listed on numerous other Halls of Fame, WHO's WHO Lists, Influential Lists and Power Lists around the world. She has been honoured for her outstanding and phenomenal leadership qualities as a Stateswoman; Global Woman Leader of the Year, and Iconic Woman Leader of the Decade.  She has also been honoured as a Global Official of Dignity; Africa Goodwill Ambassador; Ambassador for Peace; and Missionary of Peace. Dr Mutale serves as President, Patron, Ambassador, Trustee, Advisor, Board Director, Consultant and Mentor to several organisations in the UK and across the globe.    www.justinamutale.com
GUEST SPEAKER
Collette V. Smith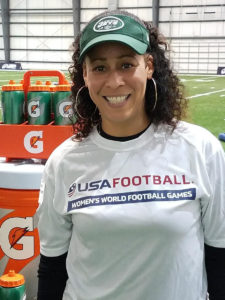 Collette V. Smith is the Founder and President of Believe N You, Incorporated.  She is also a former Women's Professional Football Player, Coach and the Director of Marketing, PR, Promotions and Events for the New York Sharks in two Women's Professional Football Leagues, the WFA and IWFL.  She didn't start playing football until the age of 42.
Collette V. Smith is the NFL's 1st African American Female Coach in History by way of being the 1st Female Coach in NY Jets Franchise History, Coaching the Defensive Backs in 2017.
Smith is also the Director of Government and Community Relations for the WNFC (Women' National Football Conference), A new Women's Professional Football League that stands for Excellence that creates and fosters an environment for female athletes to sustain healthy lifestyles through playing, coaching and participating in American Football at the Highest Level. The League's purpose, principals, and plans are rooted in the development of the most pristine women's football product in the world.
Collette is an entrepreneur specializing in motivational speaking engagements and has been invited to speak at major corporations and Ivy League Institutions including Columbia and Tuskegee University to speak on disparities women in sports face and the empowerment of black youth, girls and women to see their greatness and excellence through adversity. She will be Honored and will also Keynote The Islip Town Branch NAACP's  Legacy Gala January 19th, 2019.
She is a true change agent and has dedicated her life to empower our black youth, in particular girls and women to know that Any and Everything we desire IS Possible if we Believe In Ourselves. Her cultural and gender specific loyalty is very important to her.  She emphasizes the importance of building positive self-esteem through team sports to at-risk teens and women in low-income and underserved marginalized communities.
She believes in Black Excellence empowering our black youth giving them the right tools to succeed in life both on and off the field. Her mission is to have a positive impact on the development of our young sisters, brothers and women, who will become the strong, effective leaders of tomorrow.
Collette has been invited to Cameroon, Africa in March to coach girls and women there to play American Football, Conduct Lectures and hold Round-Table Forums on essential life skills including learning to value ourselves and a never give up attitude taking her mission and company Believe N You, Incorporated global.
She is an Ambassador for the National Coalition Against Domestic Violence, Athlete Ally and the Voss Foundation which facilitates access to clean water for women in Rural Africa.  She is also an Official Wish Grantor with the Make A Wish Foundation and two-time recipient of the Best Mentor Award with Allan Houston's Entrepreneurial Program for Urban Youth, the recipient of the Trailblazer Award by One Hundred Black Men, received the Community Service Award via WBLS and Emmis Communication for the Circle of Sisters and the Make The Grade Foundation. Smith is also the recipient of several Awards by the New York Sharks, Women's Professional Full Tackle Football Team including the
Sharon Pascale Award, the Owner's Award and the Captain's Award. She has also received The Certificate of Recognition by New York Senator Leroy Comrie and The Council of The City of New York via Andy King and Recognized by Billie Jean King's Women's Sports Foundation (WSF) at their 38th and 39th Annual Salute to Women In Sports.
In prior years Collette marketed Fortune 500 Companies including Swatch Watch, and Radiology Offices implementing paperless environments and has 18 years working in the NYC Real Estate Market specializing in New Development Sales and worked with Local 79 in construction for more than 10 years.
Collette has an audacious approach in taking on everything she encounters seriously, passionately and with great care and drive. For more information, please visit www.believenyouinc.com
GUEST SPEAKER
Dr. Oluyemi O. Badero MD., F.A.C.C.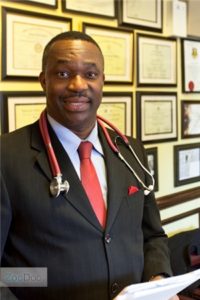 Dr. Oluyemi Badero, President and CEO of Cardiac Specialists of Brooklyn, LLC, earned his medical degree (M.B.ChB.) from Obafemi Awolowo University (formerly University of Ife), Nigeria before immigrating to the USA in 1988.  Dr. Badero received his internship and residency training at SUNY Health Sciences Center, Brooklyn, NY, where he also served as a Chief Medical Resident.
He completed an unprecedented nine (9) years of post-graduate training in four Specialties; Internal Medicine, Critical Care Medicine, Cardiovascular Disease, and Interventional Cardiology, the latter at Yale University Program, Bridgeport, Connecticut.  Dr Badero is triple board certified and one of a very few group of African Americans in the U.S. that are Board Certified Interventional Cardiologists.
Dr. Badero is currently an Assistant Clinical Professor of Medicine at SUNY Medical School and has previously served as Associate Chief and Chief of Cardiology with Director of Invasive and Interventional Cardiology at SUNY Medical School and affiliated hospitals in New York.
Dr. Badero has brilliantly excelled at all stages of his medical career. He was the best student in his class in primary school, high school, college and medical school. Won his first full academic academic scholarship for high school and college education, at a young age of eleven years from Barclays Bank of Nigeria. Also won the Federal Government National Merit Award and full scholarship for scholastic excellence in 1977(Among the top 5 students with the best GPA in the preliminary science class). During his medical school graduation in 1984, Dr. Badero won a total of four academic prizes and distinctions (NMA prize for the best overall student, Glaxo-Allenbury's prize for the best student in Pediatrics, Pediatric Association prize; and Obstetrics and Gynecology prize for the best student in Obs. & Gyn.). After emigrating to the U.S.A in 1988, Dr. Badero passed all the three components of the U.S Medical Licensing Board Exams, in one sitting, on the first attempt, barely four months after arriving in the U.S.A.
Dr Badero, widely published in several peer review journals and neighborhood magazines, is a recipient of several awards and prizes for academic and scholastic excellence including a Congressional Award and Citation and the Great Ife Alumni award for Excellence and Distinction.  He has been featured in the Network Journal's cover story, "Best Doctors in New York", and was listed for five consecutive years in "America's Best Cardiologists" published by the Institute of National Consumer Affairs, California.  Dr. Badero was recently featured and received an award from the prestigious Castle Connolly Best Doctors in United States in the Specialty of Interventional Cardiology in 2012. He was also featured in U.S News and World Report edition of "The Best Cardiologists as selected by their peers" in 2013.
Dr. Badero has been featured in many other Newspapers and Magazines, both locally and Internationally including Brooklyn's Caribbean Life; Rockaway's Wave; Nigerian Punch, Guardian, Vanguard, Daily Tribune and This Day. He was also featured in Applause Africa magazine as the recipient of Global Africa Diaspora Award for excellence in Medicine 2015.
Dr. Badero has trained and mentored many Medical students, Internal Medicine Residents and Cardiology Fellows, most of whom have gone into very successful careers.
Dr. Badero was inducted into Knighthood by the Knights of Columbus and earned the admirable title of "Worthy Sir, Oluyemi Badero"
Dr. Badero is a Fellow of the American College of Cardiology and an active member of many other professional organizations, including American Medical Association, National Medical Association, and the Association of Black Cardiologists.
Dr. Badero's favorite slogan to his patients is "When it comes to matters of the Heart, We get to the Heart of the Matter"
GUEST SPEAKER
Hon. Salonia Saxton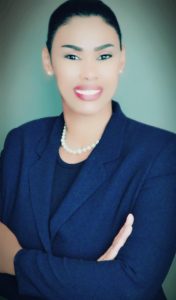 Former Politician Salonia Saxton was born and raised in Newark, NJ. She is the daughter of now deceased Shirley Saxton. Saxton was raised by a single parent along with her three brothers. She is also a proud mother to her one daughter who is currently attending college. Salonia Saxton moved to Hillside, NJ seeking a better life for her and her family. In 2003, she met the now deceased Union County/Hillside Democratic Chairwoman, Charlotte Defilippo. Saxton and the Democratic Chairwoman developed a great relationship which prompted Saxton to get involved into politics. Saxton is a registered Democrat and joined the Union County Democratic Party in 2005. In addition, Saxton has served three consecutive terms as a Democratic Committee Member; she also served as the 2nd Ward Councilwoman for Hillside, NJ and served two consecutive terms as the Council President for the Township of Hillside. Saxton has been a staple within the community of Hillside for 17 years. In 2017, she ran for Mayor of Hillside as an Independent (Democrat). Although, her run for Mayor was un-successful Salonia Saxton remains a true champion for the people and now serves as an uplifting voice as a Social and Political Activist; whose mission is to travel the world as a guest speaker to encourage and inspire others to never give up on their dreams.
GUEST SPEAKER
Hon. Deputy Mayor Ugo Nwaokoro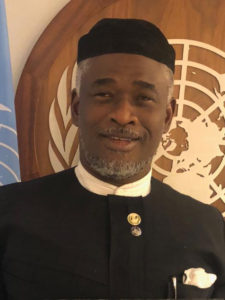 Mr. Nwaokoro moved to the United States of America and settled in New Jersey in the early nineties. With the age of information technology quickly changing how we think, breathe and
live, he decided to pursue a degree in Information Systems Management (ISM) at the City
University of New York, York College campus. In the early months of his enrollment at York College campus, Mr. Nwaokoro became certified as a Microsoft Certified Engineer and worked for several years with AT&T as a Project Implementation Manager.
As Mr. Nwaokoro began to grow at AT&T, he enrolled in Rutgers, the State University of New Jersey to study Political Science and he received a Bachelor of Arts degree in Political Science.
With a degree in Political Science, Mr. Nwaokoro started doing political consulting work for candidates running for electoral offices both in Nigeria and here in the United States of America.
Mr. Nwaokoro trained and became licensed as a Real Estate Broker Associate and Real Estate Appraiser in the State of New Jersey. He practiced real estate until the real estate business came crashing down.
Again, Ugo had to rebrand himself and so, he trained and became licensed by RABQSA as ISO 9001 Certified Quality Management Systems (QMS) Auditor and ISO 14001 Certified Environmental Management Systems (EMS) Auditor. Mr. Nwaokoro trained at the US National Propane Gas Association and got certified as a propane gas operations and delivery operator.
Mr. Nwaokoro currently serves as the founding chairman of the United African Forum; the sociopolitical home of all Diaspora Africans in the United States of America. Mr. Nwaokoro is happily married to Mrs. Ijeoma Nwaokoro and they are blessed with five children; three boys and two girls. Mr. Ugo. Nwaokoro is currently working at the City Hall of Newark, New Jersey as the pioneer Deputy Mayor in charge of the Mayor's Office of International Relations and
Diaspora Affairs (MOIRDA)
GUEST SPEAKER
Mayor Andre Sayegh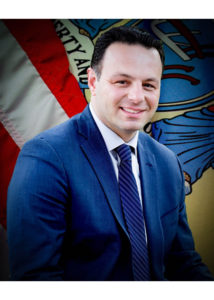 Since being elected to the Paterson City Council in 2008, Andre has been focused on establishing a more business-friendly and family-friendly Paterson.  His accomplishments as Councilman of the sixth ward include:
The South Paterson business district has experienced an influx of new investors.
One of the nine nightclubs he closed down was transformed into a pre-school in an underserved neighborhood.
Built a new playground in the Lakeview section through private partnerships and the national non-profit, Kaboom.
Advocated and successfully revised the flood maps so that his constituents no longer had to pay for incremental insurance that they did not need.
Introduced the Abandoned Properties ordinance that reduced the number of eye-sores in the city.
Introduced the Commercial Curfew ordinance that has significantly reduced crime in Paterson's "hot spots."
Championed the Environmental Commission Initiatives to increase our city's recycling rate, generating revenue for the city budget.
Prior to his election to the City Council, Andre served on the Paterson Board of Education.  Under his leadership, school uniforms were implemented, new school construction was approved and district curriculum was revised.  We are witnessing the long-term successes from these initiatives now.
Andre graduated with the highest honors from Seton Hall University with a Bachelor's degree in History.  Andre earned a Master's Degree in Public Policy and Administration from Columbia University and served as President of the Student Government.  Andre has been an adjunct professor at Passaic County Community College for 17 years and is currently the Director of Job Readiness and Customized Training.  He has successfully obtained employment opportunities for Patersonians across a wide range of fields.  Andre served as a Chief of Staff for Senator John A. Girgenti and has served as a Field Representative for Congressman Bill Pascrell.
As of May 8th, 2018, Andre Sayegh is officially the mayor-elect of Paterson, NJ.  Paterson is the only home Andre Sayegh has ever known.  He was born and raised in the city and is currently raising his two daughters here with his wife, Farhanna.  They are expecting a son in August.