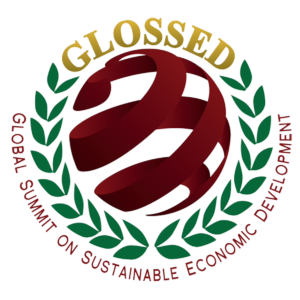 MESSAGE FROM THE CONVENER

The theme of Message:  CO-CREATING A BETTER WORLD FOR OUR WOMEN
Dear Distinguished Participants at the Global Summit on Sustainable Economic Development,
On behalf of the Board of Trustees of Global Summit on Sustainable Economic Development Inc.,
and our highly esteemed partners, I am exceedingly delighted to welcome you to this all-important Summit.
As an international forum for the comprehensive evaluation of current trends and thinking on
Transformational Leadership, Economic Emancipation, Peace and Conflict Resolution, and Women Inclusion in The Development Agenda,
This year's theme: 
"EMPOWERING WOMEN FOR SUSTAINABLE ECONOMIC DEVELOPMENT," is conceptualized to touch on key subjects that contemporarily describe the status of women.
Furthermore, it is our sincere hope that the outcome of this Summit will sustainably continue to serve as a magnet to attract concerted and committed effort on the part of all concerned for the continued social emancipation, economic development and general well-being of women all over the world.
I humbly invite you to the realization that the most potent response to contemporary challenges faced by governments and organizations will, of necessity, lie in effective and stronger networks of collaboration, as this will provide the great opportunity for us to co-create a better world, especially for the more disadvantaged women and children, with the ultimate aim of having a more peaceful world.
Join me, for a moment, in envisioning a global, open, collaborative forum that will bring together leading-edge tools, and their operating stakeholders, in crafting a new paradigm of sustainable development on the compelling issues of greater inclusivity of in the development agenda of nations. This is the conceptual basis of this Summit The Summit aims to catalyze an emergent partnership of citizens, businesses, organizations, and governments, working together around the world, to consolidate on the nascent gains achieved so far by United Nations Sustainable Development Goals.
We will be devoting five working days to catalyze our collaboration on a global scale, and together co-compress, co-clarify, and co-commit on issues of women empowerment. In the final analysis, however, this Summit is about all of us. We simply acknowledge the need for a review and transformation of our global culture as a necessary imperative in achieving sustainability of an enlightened partnership and synergistic collaboration between our genders for the accomplishment of integrated health and sustainability in every home, village, corporation, and nation. Indeed, it is time for us to come-create a more egalitarian world, where equity, peace and justice reigns.
The High Points of the Summit will include:

The delivery of Well-Researched Seminar Papers
 Syndicate / Panel Discussions
 A Gala Night And Presentation of Awards
Opportunities for Host Sponsorships
 Opportunities for Corporate / Individual Promotional Sponsorships
In conclusion, it is in humble recognition of your role as a game changer for positive evolution, and in your inescapable role as a stakeholder in a world in rapid flux, that I express my profound pleasure in formally receiving you at the Global Summit On Sustainable Development, which will hold in New York from July 25th to July 31, 2017. We are truly excited to have you as a participant, in one way or the other, at this epochal forum, and it is our hope that this few days of seminar deliberations will significantly contribute to the laudable efforts of all stakeholders to consolidate on the gains achieved in years gone by.
On this note, I welcome you, once again, to this great event.
With Warm, And The Most Respectfully Affectionate Compliments,
H.E. Rev. (Dr.) Prince A.Z.K. Adekoya II CDKA
President/CEO
Global Summit On Sustainable Economic Development Inc. (GLOSSED)
CONVENER OF SUMMIT